With days to spare before their big day, Jenna and Todd mangaged to squeeze in an hour and take some amazing engagement portraits. Who says there's never enough time!?! So we headed down to Elizabeth Park in Hartford chatting, laughing and having an all around great time.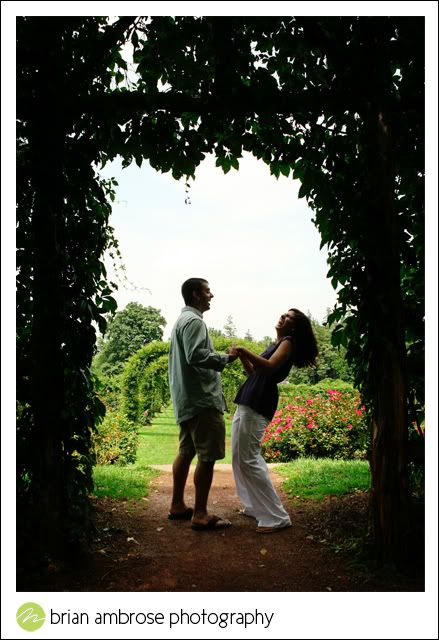 Jenna was all laughs throughout the entire session. It gives us a tiny glimpse of what her wedding day is going to be like!
Jenna told us her mom has spent many hours landscaping the yard and covering it with flowers to give their weddings photos a little punch of color. We figured this shot would make mom happy 🙂
Todd and Jenna, thanks for working it in the hot summer sun and we look forward to your wedding at Mohegan Sun!